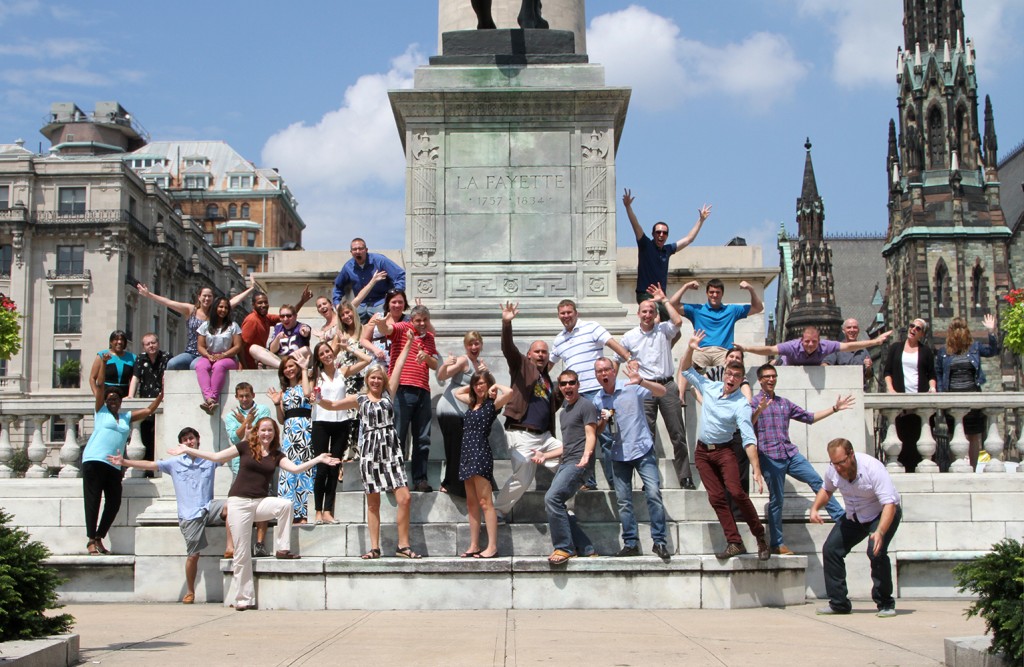 Voted "The Best Large Company to Work for in Baltimore" by The Baltimore Sun several years in a row.
Are you a voracious reader? Do you love sharing new ideas? Do you believe in the unending pursuit of financial independence? If you answered "yes" to all three of those questions, you will find many like-minded folks working at The Oxford Club.
The Oxford Club is an entirely unique place to earn a (great) living. We don't need to brag about what it's like to work here. The city we work in does it for us! As a subsidiary of Agora Inc., The Oxford Club is a keystone within Agora, which has been voted "The Best Large Company to Work for in Baltimore" by the Baltimore Sun poll several years in a row.
It's an honor we take seriously as we execute our key mission… to help our 157,000-plus Members build and maintain their wealth.
As a publishing company, we fulfill our mission in a variety of ways. Our wide array of financial newsletters is the core of our business. But it doesn't stop there.
Some of our brands include Investment U, Wealthy Retirement, Energy & Resources Digest , The Oxford Communiqué and World Financial Seminars… plus a host of fast-paced trading services that have proven to deliver life-changing results.
The Club offers career paths that lead in many directions, from marketing, e-commerce and graphic design to editorial, financial research, sales and video production.
---
A list of our current openings:
Here is our list of current openings.